L'album "Aria ca spira" nominato per One World Music Radio 2015 Awards
L'album "Aria ca spira" dei "Corda Sicula" è stato nominato per il "One World Music Radio 2015 Awards".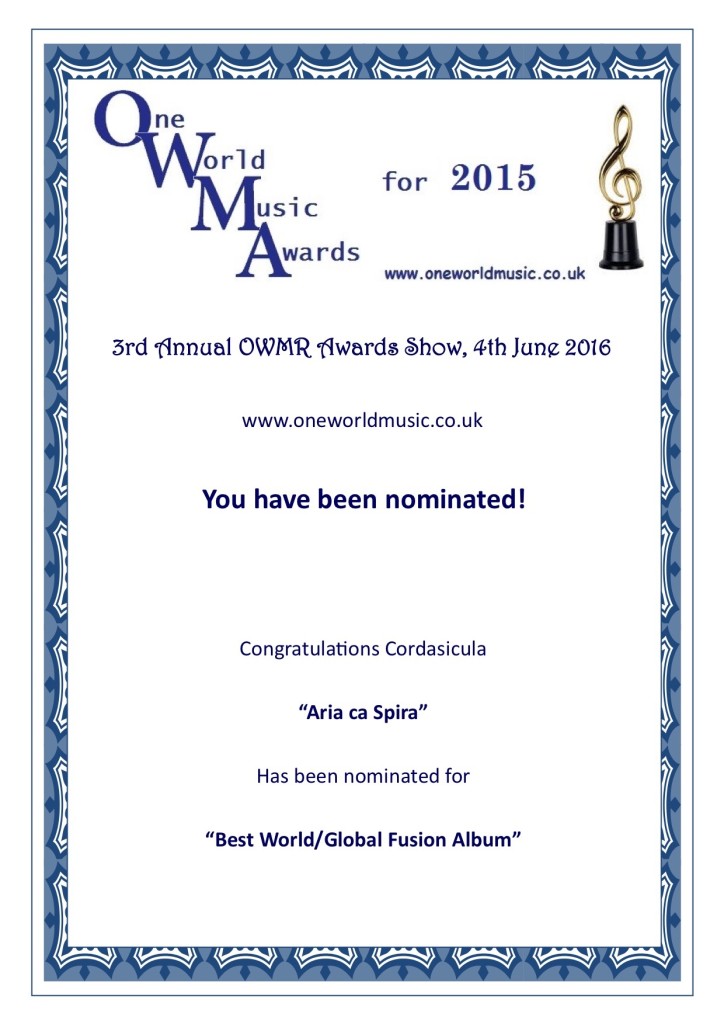 Here's the link: http://oneworldmusic.co.uk/#/owmr-awards/4581224063
Hailing from the beautiful island of Sicily, off the Italian coast, Cordasicula is a talented sicilian duo composed of singer and frame drum performer Marilena Fede, as well as multi-instrumentalist Saro Tribastone.
The duo performs extensively through their homeland as well as abroad and it is known to expand its line-up into a trio or quartet to achieve more flexibility as a live act. Inspired by influential Italian author Luigi Pirandello, Cordasicula ("Sicilian Rope") adopted a moniker that signifies energy and movement, much like the writer's metaphorical visions of 3 ropes representing different aspects of our social interactions.
The band's sound translates such a deeper meaning into music, as the combo's music explores the diverse folk traditions of Southern Italy and features instruments from different areas of the Mediterranean, from the sounds of the italian guitar to the notes of the greek tzouras.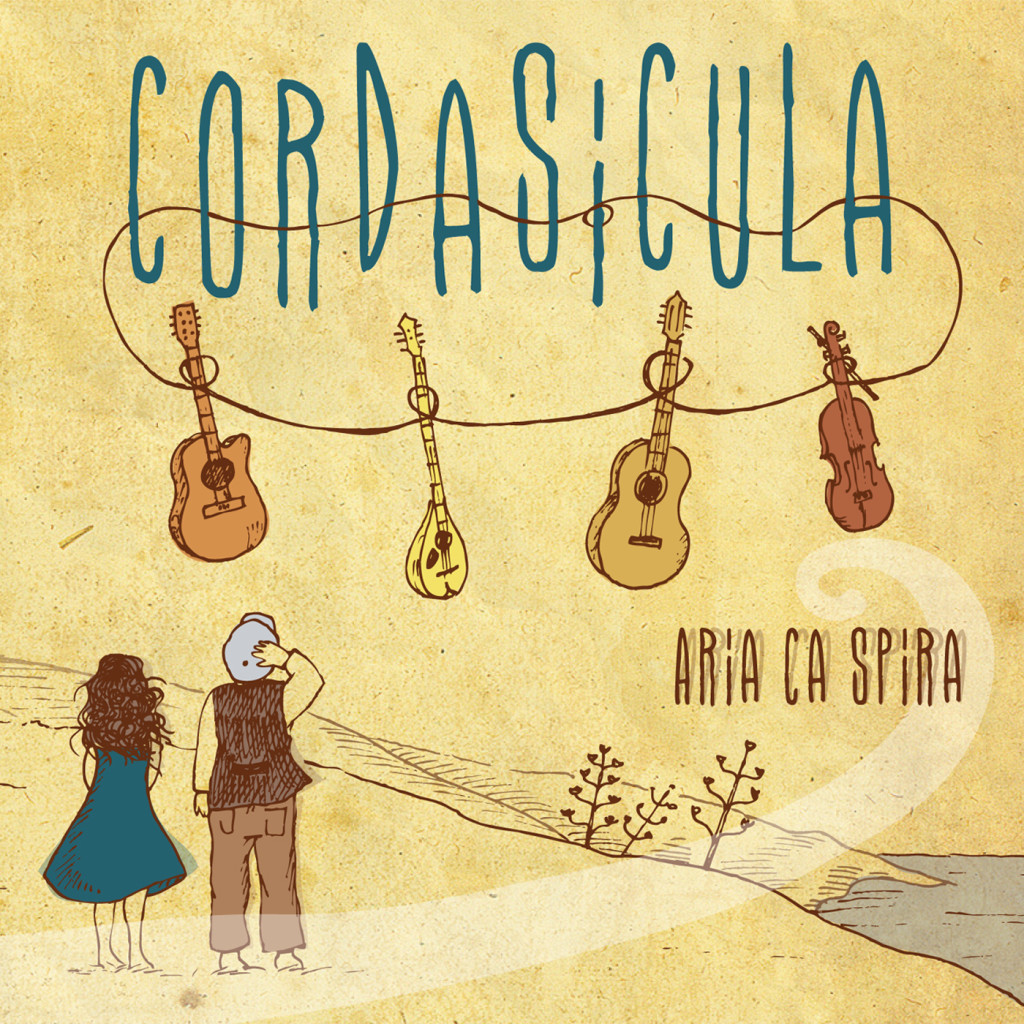 ‹ Blue Purple Bees for Marlene Kuntz – Lunga attesa Saro Tribastone su Sicily Mag ›